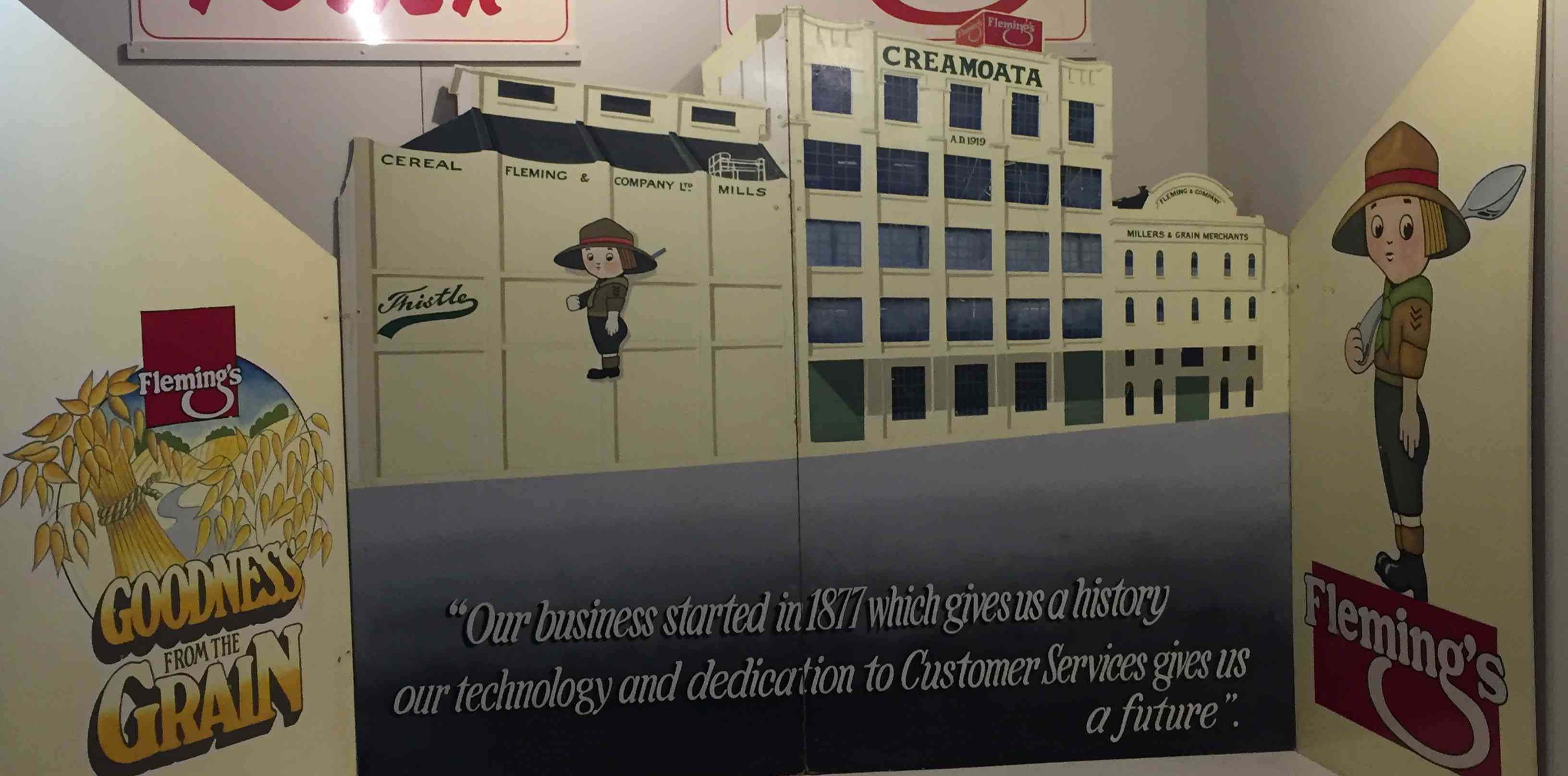 Resources - Flemings & Co Factory
The Fleming's - Creamoata building is one of Gore's most recognisable buildings.
Learn more about the history of the building (see 'assessment criteria') and discover how the Fleming & Co factory product Creamoata slots into our local and New Zealand's arable agricultural history.
For an excellent overview, a 1932 campaign to 'buy NZ made' included this delightfully scripted locally filmed clip illustrating the stages from paddock to plate in the creation of Creamoata, focusing on the process and packaging at the Mill.
Recipe books were published to encourage greater use of the Creamoata product and promotional material was created using Sergeant Dan. His image was printed onto the bottom of bowls to encourage children to make sure they finished their breakfasts!
"I am the man!" says Sergeant Dan,
"I care not one iota,
For who can be,
As strong as me,
When I have my Creamoata!"
The Gore Historical Museum has a bowl to view - perhaps your class could ask about having a look?