Blog
May 2013
---
Monday, 20th May 2013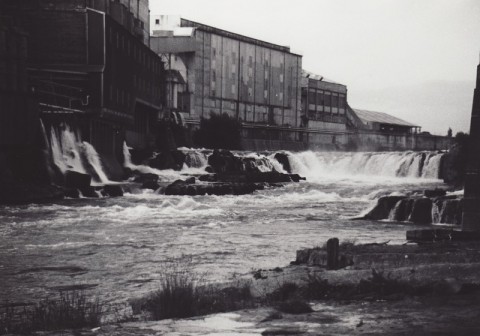 Mataura Freezing Works (1940 - 1990)
This term Waikaka School have been focussing on waterways. Angela visited Waikaka to share her knowledge of the Mataura River as a source of kai (food) for not only early Maori, but also Europeans.
We learnt about Te Ao Nui (the Mataura Falls) and how they are home to kanakana, a taonga for early Maori. The Mataura Falls were also home to an early flour mill and the freezing works. Angela used the projector to access the Mataura & Districts Historical Society's online photograph collection.
Waikaka School also learnt our stream was once called 'Waikakahe' and was home to an adundant supply of fresh water mussels (kakahe).
Your school can also learn more about Mataura River as a sustaining life source for the community. Contact the Gore Historical Museum to find out more.
---
Monday, 13th May 2013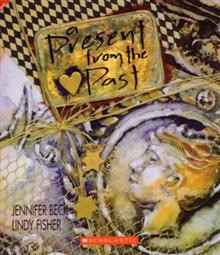 A Present from the Past by Jennifer Beck
Did your class read A Present from the Past by Jennifer Beck this ANZAC day?
If you didn't, this tells the story of a bored young girl waiting at the airport to meet an old aunty who arrives with an old metal box which turns out to be a very special treasure - a Princess Mary Tin.
For Christmas 1914, Princess Mary began fundraising to send a Christmas gift out to all the nurses, soldiers and sailors who were serving the British Empire during WWI. Everyone serving overseas received one of these tins filled with all sorts of treasures, including sweets and tobacco.
Did you lucky Eastern Southlanders know that you can see a Princess Mary tin in Gore? The Gore RSA has one on display in their small museum, along with a variety of other intriguing treasures, and they love hosting school groups. Keep this in mind for next ANZAC day or Rememberance Day.